myWorldWeb Net offers premium webpages to business from $12.00 month.
Stunning webpages that's just right for your needs and your budget. In today's business world, every business must be online to promote your company's products, services or even if only to say hello!. Our specially designed web pages are reliable, dependable and designed for any device making it easy for potential customers to find your brand.
We do everything to get your webpage up and running on the web and deliver more value to your business. we will create a functional, fully designed and hosted webpages that includes support.
If you just need a basic presence on the web, our professionally designed webpages are the answer.
– hosted on our secure and reliable hosting server
– has the look and feel of a larger website
– just right for your needs and budget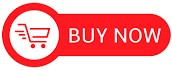 $12.00 month x 12 months = $144.00 per year.
Buy Now with myWorldWeb Net Webpage Automated Renewal  Billing
myWorldWeb Net is a hosting network for business webpages and managed by byermedia
Our other Internet Products
Shop for and Buy your Domain Names
myWorldWeb's internet products range from domain names, web hosting plans, dedicated servers, business class email, search engine visibility, email marketing.